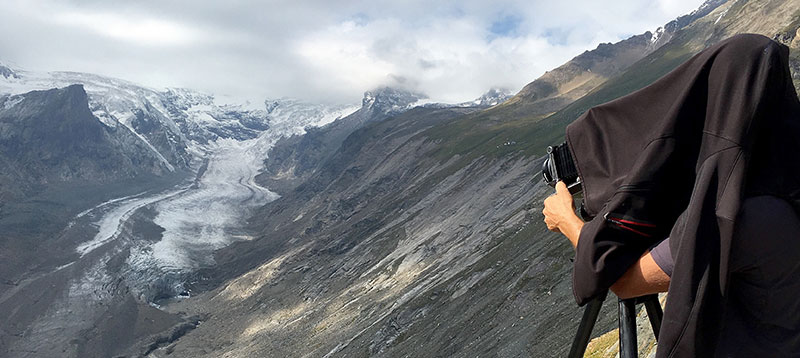 © Klaus Schenker, 2016
Michael Goldgruber was born in 1965 in Austria, he lives and works in Vienna/Austria and Etmissl ( a small village in the Austrian alps).
Trained as a photographer in the late 1980s, he has also studied History of Art and Philosophy at the University of Vienna and has been an extramural Student at the Universitiy of Applied Arts in Vienna.
He has received some scholarships and residencies, amongst others 2012 at the Cité des Arts in Paris and 2015 at the Contretype (Centre d'Art contemporain pour la Photographie à Bruxelles) in Brussels. 2007 he was awarded with the Austrian state-scholarship for visual arts and in 2015 with an international price for art-photography – "La Quatrième Image" – in Paris.
He has done various international solo shows between 1988 and 2017, a.o. in Vienna, Graz, Linz, Berlin, Zurich, Pula, Brussels, Paris and New York City.
He has contributed in various international group shows a.o. in Vienna, Graz, Linz, Berlin, Stuttgart, Zurich, Paris, Mexico City, Santiago de Chile, Havana, Moscow, Nizhny Novgorod, Shanghai, Bucharest, Sophia, Sarajevo, Belgrade, Zagreb, Athens, Bologna.