kalk.stock
I am actually preparing my exhibition about the Hochschwab mountain range, coming up in november 2017 at kunsthaus muerz/Styria/Austria.
w:/ photography, video, installation
feat. interventions by Thomas Ballhausen (poetry), Eva Guttmann (regional developement data) and Samuel Schaab (sound installation)
opening reception nov. 10th, 2017, 19.30h, exhibition until january 14th, 2018.

Kalkstock, photography, 2017. Fineartprint on Hahnemühle Baryta, mounted on Dipond, 70×200 cm. Ed. 5+1
The mountain range of Hochschwab is situated in an interesting geopolitical setting in the heart of central Europe and in the center of the nordern Styrian iron-industry region.
The massif is profiling a natural barriere between north and south and is holding an exceptional position within the styrian-lower austrian limestone mountains in it's vast extent and remoteness.
An area where remoteness and aloofness are confonted with globalisation, romanticising attitudes with economic exploitation.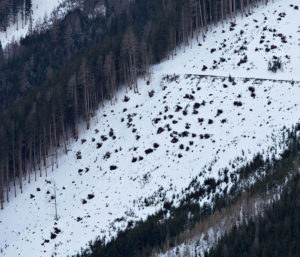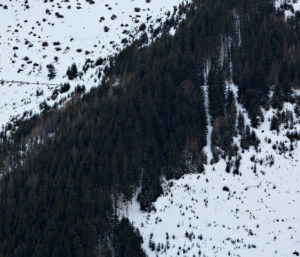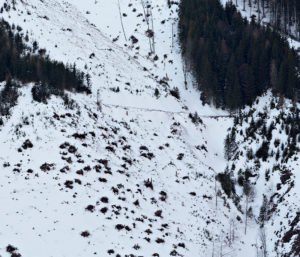 Windfall, tryptich, photographies, 2017. Fineartprints on Hahnemühle ultrasmooth, wooden frame, 40×47 cm. Ed. 5+1
My work reflects the significant, complex media coverage of landscapes and natural perception, through which the Romantic theme of the sublime dissolves within various screens of projection.
I am questioning levels of observation and pre-formulated perspectives of landscapes in the transfer to photographic image and installation. The panorama view and the natural spectacle are seen alongside the architecture of consumption and possession. The guided view is intensified in my artistic work resulting in experimental spaces of predetermined seeing.
This background reflections in my work plus the obvious conflict in this region between globalisation and cultural identification with the romanticised mountain landscape are constituting the inspiration for conceptualising an interdisciplinary show with elements of visual arts, architecture and literature.

Live Fences, photographies, 2016.
As a consequence of my occupation with panoramatic vewing regimes and paorama construction vs. deconstruction I have again created a sketch for my planned defragmented panorama wall installation (appr. 3 x 14 meters):

As I used to grow up in the Hochschwab mountain range I was affected as well from a certain kind of idealization of our landscape and consequently especially the woods have always been an ideal stage for romanticising projections in the years of my adolescence. It is still somehow there in the background of my mind, even if the reception of a monocultural planting of the common spruce trees is actually motivated by some kind of consternation…
Wood, photography, 2017. Fineartprint on Hahnemühle Baryta, mounted on Dipond, 70×200 cm. Ed. 5+1
At the end I am more and more fixed on the idea, that the topograhies of a landscape are loaded with a lot of cultural projections and consequently my photography is focusing on topographic details much more then on picturing too much the great wide open space…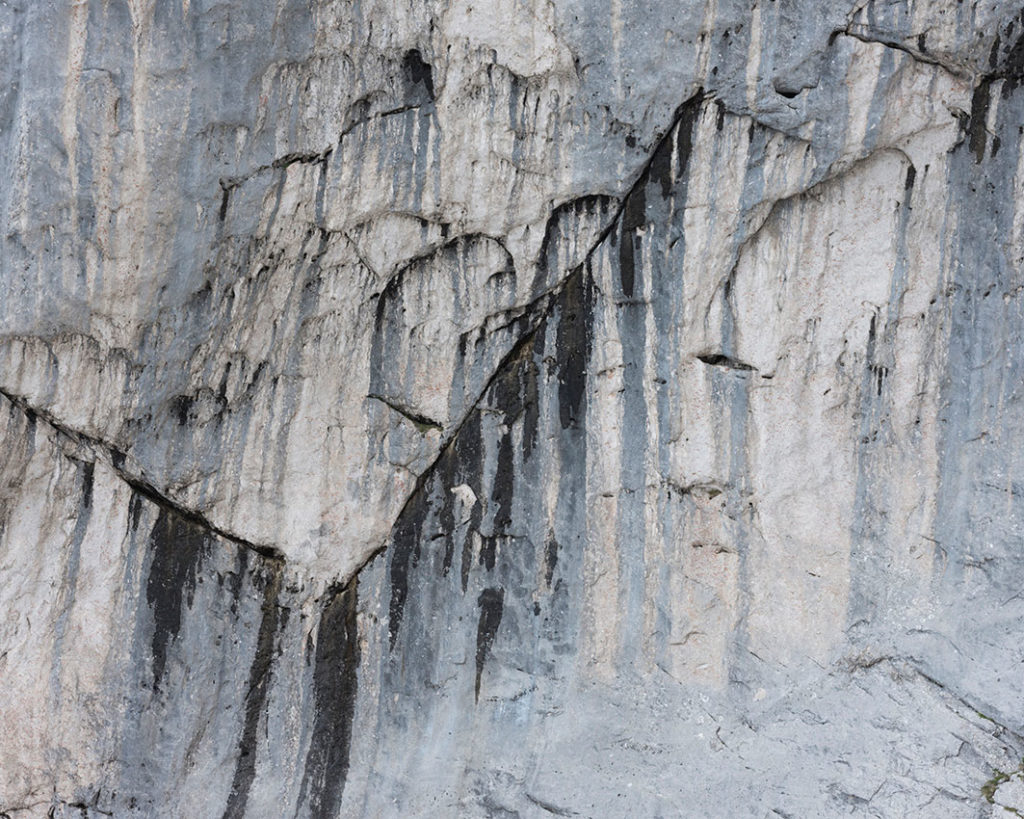 Kalkstock, photography, 2017. Fineartprint on hahnemühle ultrasmooth, 100x125cm, wooden frame. Ed. 5+1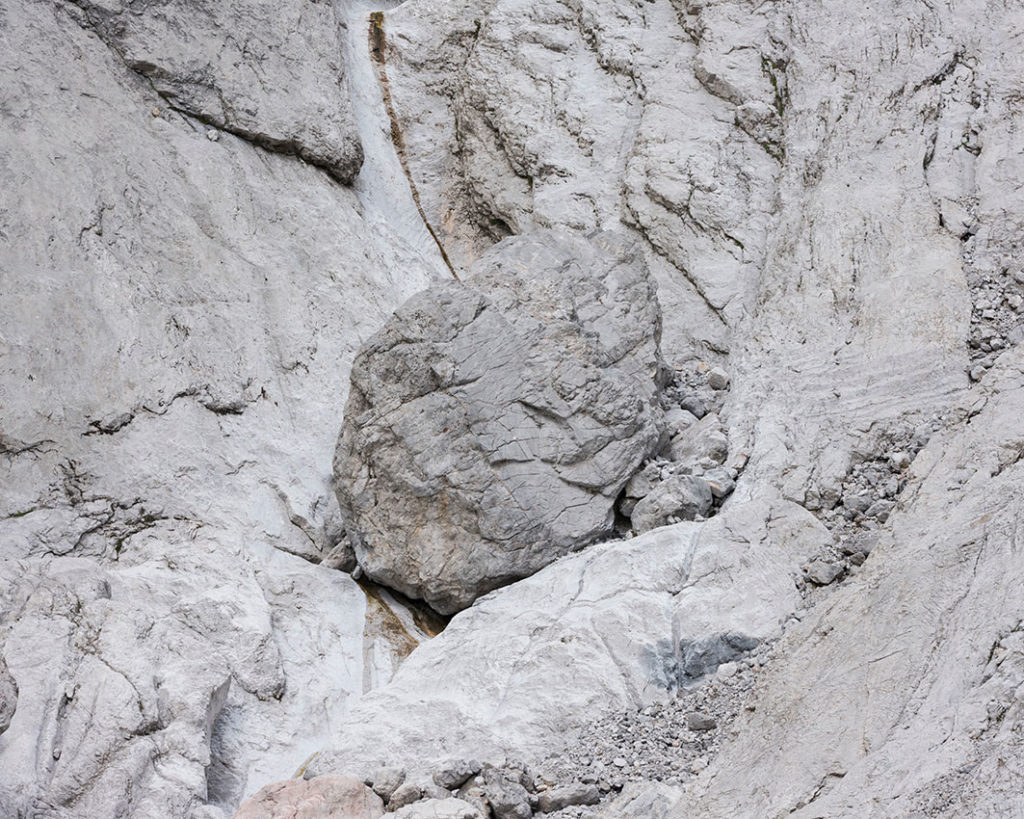 Kalkstock, photography, 2017. Fineartprint on hahnemühle ultrasmooth, 100x125cm, wooden frame. Ed. 5+1
November 2017:

panorama impression of the exhibition, © Peter Denk 2017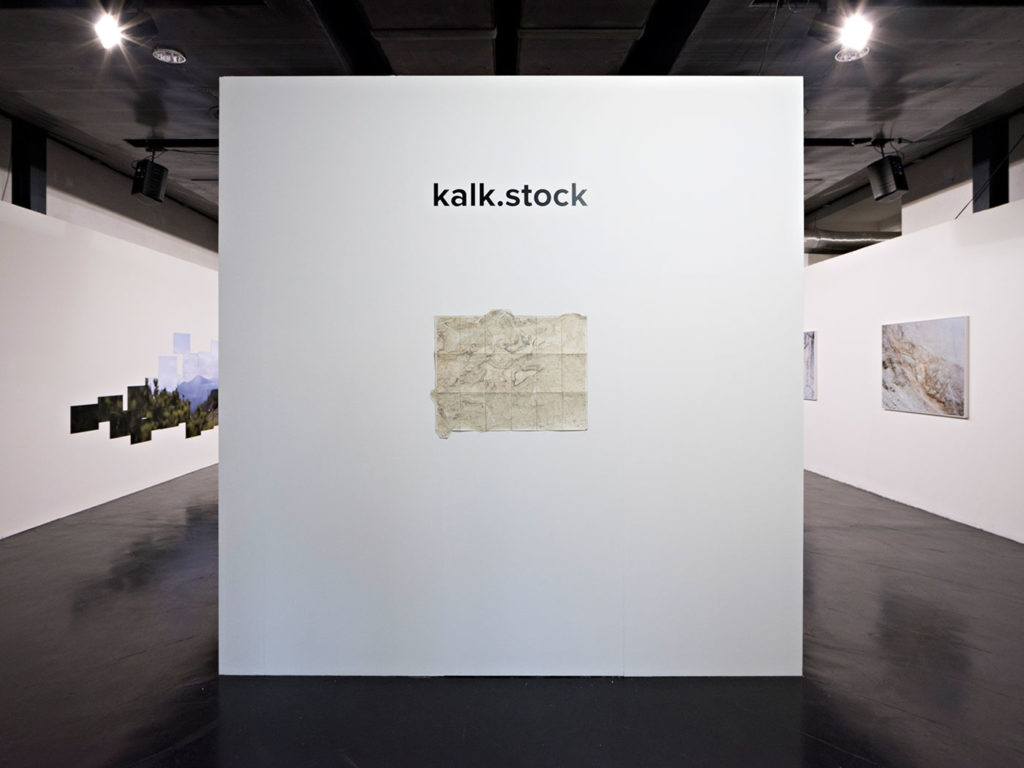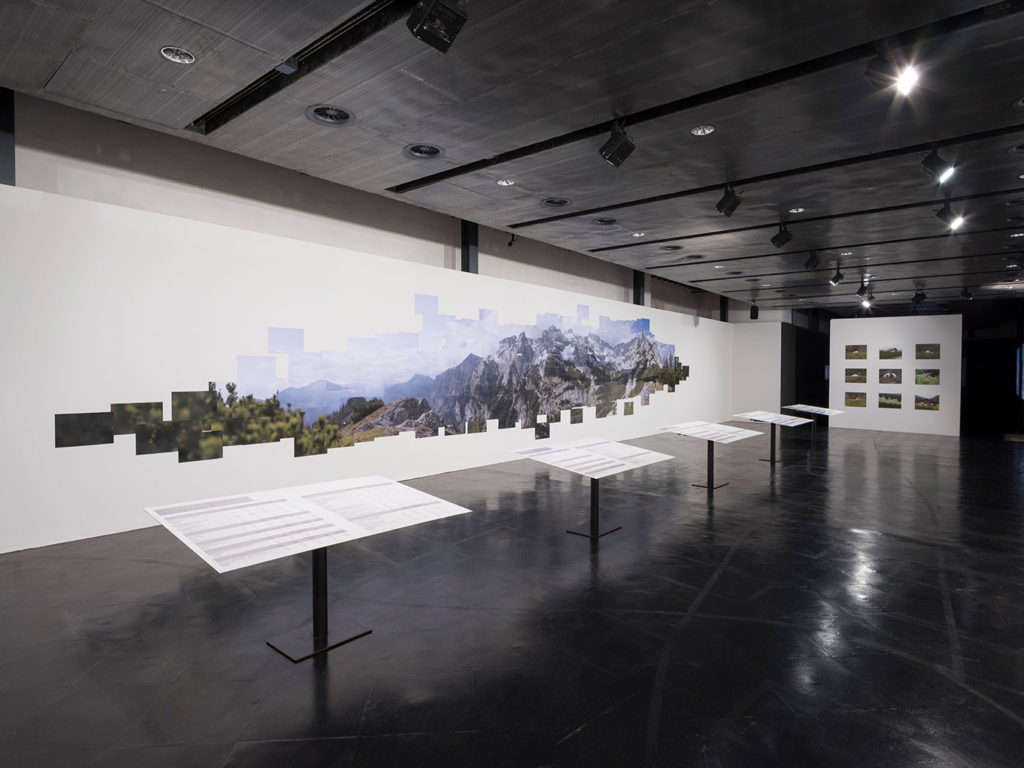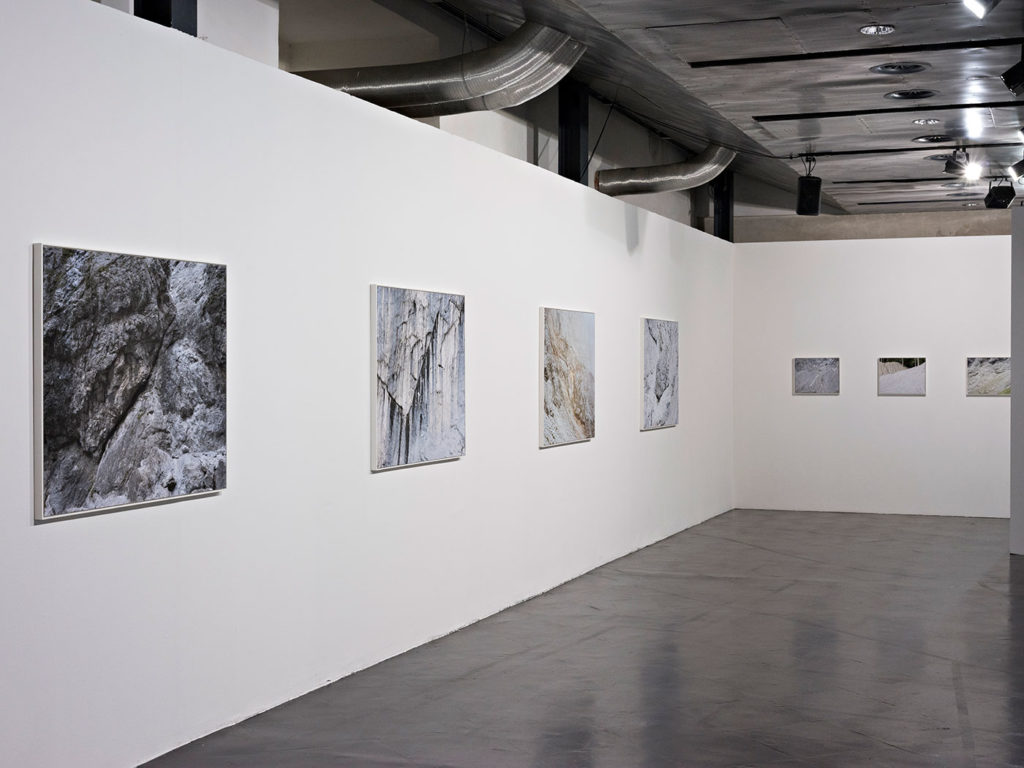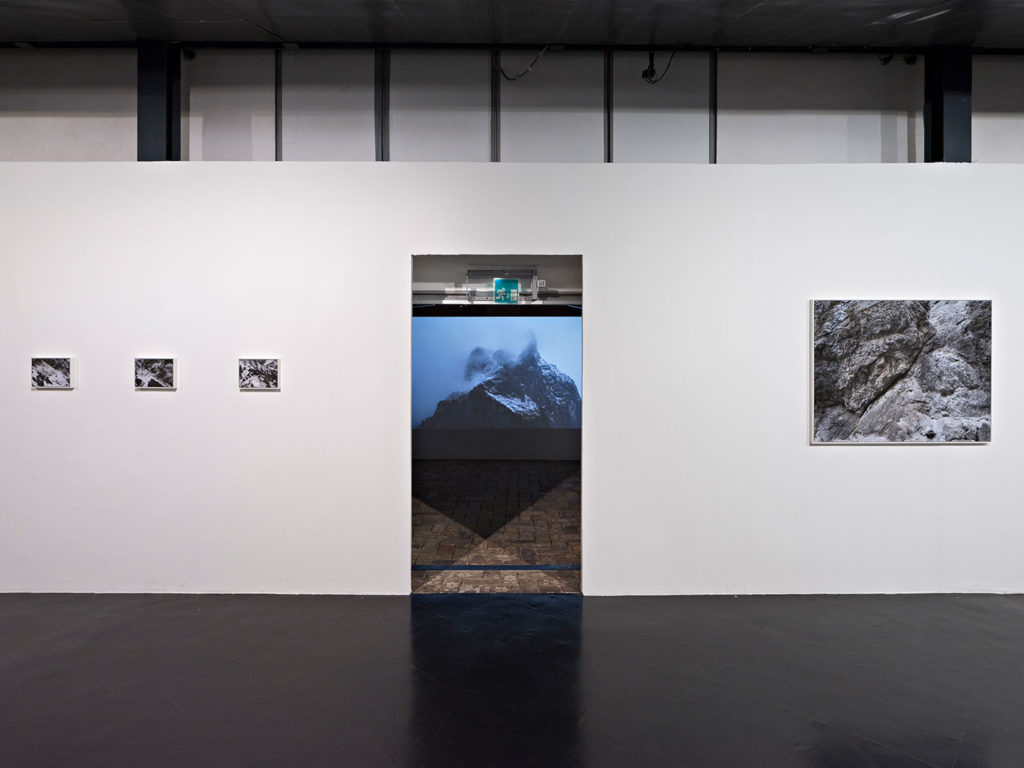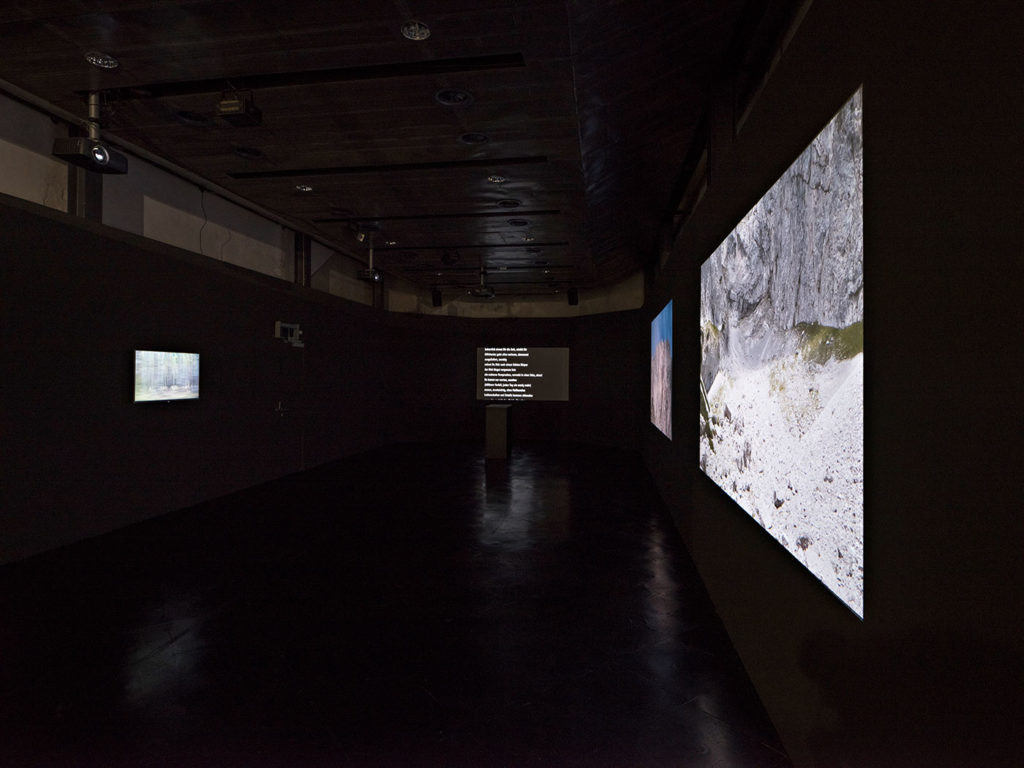 exhibition pics, © Michael Goldgruber 2017